The past few days I've found two knock-offs of Anthropologie items- Of course I like Anthro's BEST, but if you're on a tight-tight budget, these look pretty darn similar, dontcha think?
Anthropologie's Bold Boutonniere Dress
-
Out of Stock
and going for $100 + on ebay.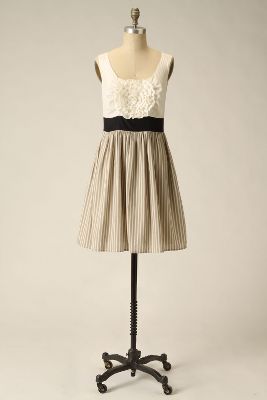 VS.
Modcloth's Dress-
ALSO soldout, but will likely come back in stock-

$45
Whatya think? I love Anthro's colors best, but Modcloth's is a look-alike for sure! I bet it'd be a tunic on my tall ass.
Anthropologie's Floreat Ice-Capped Blouse-
On sale for $60
VS.
eShakti's Scallopd Layer Blouse

-

$50


(Comes in ALL sizes! If you're like me, the Floreat brand from Anthro runs kinda small, especially for my boobs. I like that this top goes all the way up to a 3X!)
Naturally the colors contrast better on Anthro's top, but I think I could see myself buying eshakti's version.