I've been horrible about posting. Guess I've had moving, packing, etc on my mind. I missed Body Pump class Thursday night (weather sucked that night. Was stormy and rainy. gross.) and this morning because I NEEDED to sleep in. Feels good!
No updates on the workouts or diet. With the move coming up I haven't been too strict on myself. I know there will be farewell dinners and get-together's and frankly, I really don't need to worry about calories going straight to my hips and just enjoy it all.
I realized last night as I sipped my Pinot Noir, that this was the last weekend in my apartment. Next weekend I'm going home for the weekend, see a few friends, the weekend after moving out and moving IN with a gal from work and finally, the weekend after that I'm taking my ass home sweet home for a whole week! Good times are to be had I'm sure. A lot of the time will be spent seeing my grandfather. He's not doing so well. Had cancer removed from his arm that he let sit there for YEARS....he's lost so much weight, and I haven't seen him, and I hate seeing my family hurting. He was recently released from the hospital last week and is home, but still has pain from what I understand. I hate talking about it, so let's move on. Just wanted to update.
I love to shop, like most normal women, and I always look at Anthropologie's earrings and jewelry wishing I had them. And I will put down some dolla dolla bills for LOTS of things and can justify buying most anything, but I just cannot justify paying $130 for these: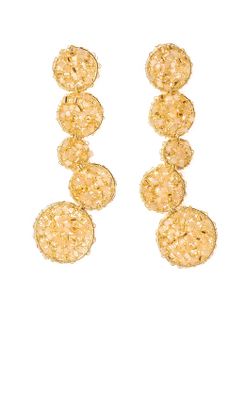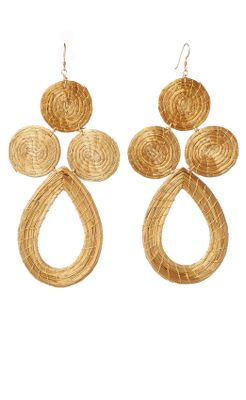 or those......*sigh* haha They are so cute though.
AND these
L.A.M.B shoes
. I think they are totally cute, but some would disagree, I know :-)
I need to get some breakfast so my stomach will quit yelling at me. Probably put on Season 1 of Dexter and finish it up. I'm loving that show! New fan, right here.
P.S. I think Brady has cabin fever this morning. LOL