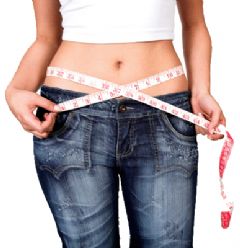 ... that I had
7 Mich Ultra's
, a
bowl of Samoa Girl Scout Cookie Ice Cream
and (organic!)
olive oil and basil french fries
. All of the above is NOT on my dietary list of
"CAN EATS"
. HA!! I don't feel as bad as I thought I would, this morning. I worked hard this week, and although there were no changes when I went to weigh myself and take measurements, I'm OK with that. It's been one week since I've been back at it hard. I still have two whole months to reach my goal of dropping (on the high end) 18 pounds. :-) Today is back on the wagon with a great cardio and leg workout, a new halibut recipe and relaxation!
On e-bay (my fave!), I found DVD's from P90X being sold separately. Ones peaking my interest:
Plyometrics and Abs
. I bet those are both
KILLER!
Since I can do most all of those moves on my own, I saw no need to buy the whole set. Anyone can do exactly what he does and get the same results. It just takes hard work and a certain sequence of moves.
Breakfast yesterday was good, at least. Egg whites plus one egg mixed with sprinkling of cheddar cheese, onions and pepper. On the side, a turkey sausage link. Yes...LOVE those. A little high in sodium, but every once in awhile is OK. I was also craving some OJ! I can't usually drink it because of the sugar content, but I broke down and decided I need some.
This is a short one for today. I need to step
away!
from the computer screen and live real life for today! Sometimes I feel like I'm always on the internet (shopping, doing work, browsing, blogging...etc.).
Have a great Saturday!